Google Cloud Platform Application Development Services by DataArt
DataArt is a Premier Google Cloud Partner with certified architects, developers, data, security engineers and account managers on staff.
Specialization in Application Development helps us leverage GCP technologies to accompany our clients on every stage of their cloud journey.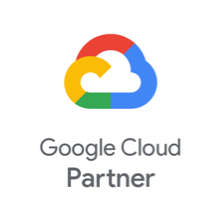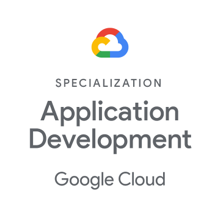 Our GCP Approved Expertise
We offer a wide array of services, including Google Cloud Platform app development and modernization, cloud migration and infrastructure management, and data management and analytics.
Cloud Native Application Development
Google Cloud App Dev & Monitoring
Mobile Application Development
Enterprise Databases Migration
Microsoft Azure Migration
Healthcare & Life Sciences
DataArt Cloud Services
As a Premier GCP Partner, we have experience with a broad variety of GCP tools and technologies, backed by hundreds of completed projects. For years, we have been assisting our clients in future-proofing their software solutions and leveraging scalable and secure GCP infrastructure. We offer the following services:
Cloud Governance and Economics
Cloud plan, landing zone, organization and projects, security, audit, budgeting optimization, and capacity planning
Application Development
Full development lifecycle of cloud native solutions with GCP services, including GCP mobile apps development
AI/ML
Design and implementation of AI and ML services with AutoML, AI Platform, Tensorflow, and Data Studio
Infrastructure Management
Infrastructure as code (IaC), Kubernetes, networking, operations optimization, disaster recovery (DR), software reliability engineering (SRE), and security
Workload Migration
Cross-cloud migration, migration from MS Azure, AWS, other clouds or from on-prem, containerization, automation of provisioning
Data Management
Data warehousing and analytics solutions with Cloud Storage, Big Table, and BigQuery
Infrastructure Modernization Services with GCP
The Google Cloud Platform provides high levels of flexibility, reliability, and scalability. At DataArt, we help companies transform their legacy setups into next-gen infrastructures. We offer infrastructure modernization services with GCP solutions, bringing clients value by:
Transforming virtualization to containerization with Kubernetes and GKE
Automating operations, delivery, and maintenance of IT solutions
Moving infrastructure to Google Cloud Platform
Providing infrastructure as code using Terraform, Deployment Manager, and CloudEndure, among other solutions
Enabling DevOps culture, continuous delivery, and integration
We provide all spectrum of infrastructure-related services, leveraging GCE, GKE, VPN, Cloud CDN, Cloud DNS, IAM, and other GCP products.
Setting Up GCP Projects
DataArt's team of certified Google Cloud specialists will help your company start a GCP project the right way and run a feature-rich cloud app in a cost-effective and secure way.
We will help you set up a GCP project by establishing project structure and governance, budgeting, capacity planning, billing, and monitoring.
our workflow
Infrastructure and security audit
Identification of the desired state
Proof of concept
Consultation on cost optimization
Migration design and planning
Why Choose DataArt as a Google Cloud Services Provider
DataArt's GCP-certified specialists have extensive experience designing, building, and deploying versatile cloud architectures to meet your long-term business goals. On every step of the cloud transformation, we support businesses with Google Cloud Platform application development, accelerated cloud adoption, and data-driven decisions in innovative environment.
As a Premier GCP Partner with a Specialization in Application Development, DataArt has helped many clients improve the performance of their software systems, as well as cut costs and achieve operational nimbleness.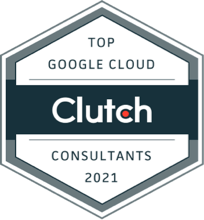 How DataArt helps clients leverage GCP?
Download a deck with GCP case studies and learn our clients' success stories.
Thank you for contacting us!
We will be in touch shortly to continue the conversation.
Thank you!
Open File